Pittsburgh and Duncan Solutions
An award-winning partnership built for the Steel City
History and evolution
In 2005, changes to Pennsylvania law meant Pittsburgh's traffic court would need to begin operating independently. Realizing it would need new resources, the Pittsburgh Parking Authority (PPA) launched a competitive procurement and selected Duncan Solutions as their new partner. Our initial rollout (completed in just five months) included:
Ticket processing and management
Boot/tow program
Customer service (i.e., call center and web, phone, and walk-in payment options)
Integration between our AutoPROCESS system and PPA's handhelds
Our partnership continues to this day. We have helped the PPA expand its program with:
Online hearings
Enhanced motorist communications, including email
Adjudication support
Multiple cashiering locations
Lockbox services
Vehicle auction solutions
LPR technology
Secondary collections
Expanded booting operation
AutoPROCESS multimedia (e.g., access to images of photos, notices, checks, and envelopes)
"Duncan has proven to be a committed and dedicated partner in our mission, first to completely revamp all aspects of an existing violation program and, subsequently, to continue to improve its content and operation over time."
– Dave Onorato, CAPP Executive Director, PPA
Outcomes and success
Program revenue increase of 366% from 2005 to 2019
In 2015, the PPA was recognized as IPMI's Parking Organization of the Year
Ticket closure rate up nearly 50% (from 60% to 89%)
Total revenue: $115M
Total tickets processed: 3.4M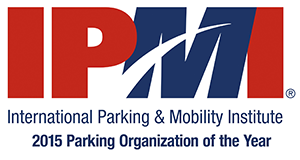 Community involvement
We are pleased to partner with an organization that is so committed to its community. Among its other community activities, the PPA has:
Contributed real estate for urban redevelopment projects
Supported pop-up restaurants by repurposing metered spaces as seating areas
Removed parking spaces to make way for city-wide bike lanes